Links
KhanAcademy
Need help in Physics, Calculus, Biology, Chemistry, Finance, Computer Science, Cosmology, or Economics? KhanAcademy can help you with their excellent video lecture shorts.


iTunesU
Get access to quality instruction and education from the finest institutions around the world such as MIT, Stanford, UC Berkeley, and Princeton by downloading video lectures from iTunesU or going on YouTube. Queens College is on iTunesU too.


NOVA|PBS
Watch brilliantly crafted documentaries on NOVA to experience science in a refreshing, insightful perspective.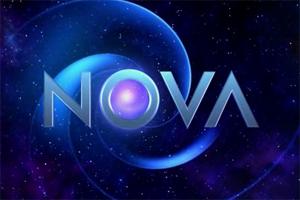 World Science Festival
Interested in contributing to science literacy during the summer? Volunteer for the World Science Festival in June. Experience incredible artistic performances, thoughtful discussions on science, and fun activities. Visit the website for their collection of video recordings from past discussion panel events.


StarTalk Radio
Hosted by Neil deGrasse Tyson, StarTalk Radio bridges the intersection between Pop Culture and Science with clarity, humor and passion. Captivating subjects—such as space travel, extra-terrestrial life, the Big Bang, the future of our Earth and the environment, and breaking news from the universe—will all be explored. Hilarity ensues as Tyson is joined each week by comedian co-hosts, celebrities, and other special guests.


TED
Inspirational, incredible, creative, and thought-provoking talks. Brilliant minds and unique personalities gather at TED to spread ideas and possibilities to the world.



Recommended Talks:
Simon Sinek: How great leaders inspire action
Seth Godin on the tribes we lead
Derek Sivers: How to start a movement
Steven Johnson: Where good ideas come from
Salman Khan: Let's use video to reinvent education
Tony Robbins asks why we do what we do
Ken Robinson says schools kill creativity
Sir Ken Robinson: Bring on the learning revolution!
Elizabeth Gilbert on nurturing creativity
David Blaine: How I held my breath for 17 min
Malcolm Gladwell on spaghetti sauce
Seth Godin on standing out
Joshua Klein on the intelligence of crows
Leonard Susskind: My friend Richard Feynman
Brian Greene on string theory
Sugata Mitra shows how kids teach themselves
Dan Pink on the surprising science of motivation
Bill Gates on energy: Innovating to zero!